blog
Reach Next-Generation Buyers: A Trade Show Digital Marketing Strategy
Estimated Reading Time: 5 minutes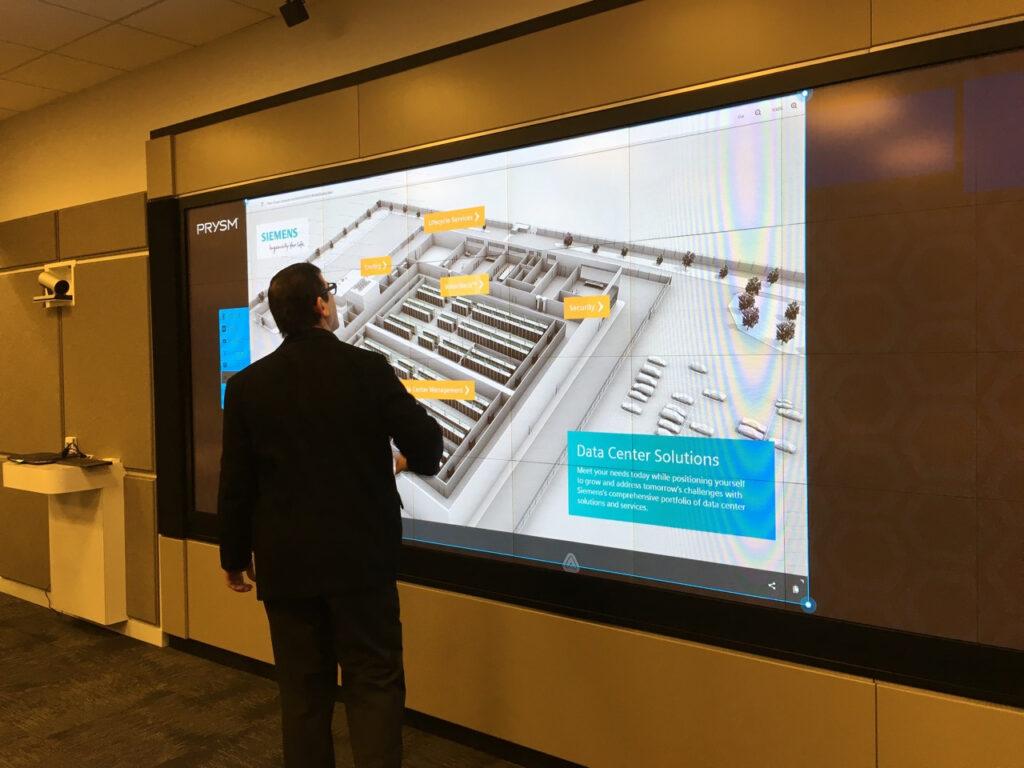 "What are you doing?"
The salesman at the trade show booth I am visiting asks, perplexed. For the last three minutes, he watched me attempt to tap, zoom, slide, and rotate the product model on the display screen with no success.
I had hoped to avoid talking to a salesperson at all and learn about the product offering myself – until I noticed that the screen I was tapping on had small numbers reading 1/195 on the top left of it.
Unfortunately, I was trying to interact with a 195-page PDF document.
Growing up in the age of iPhones, iPads, and Fruit Ninja, I've been manipulating screens with my fingers for as long as I can remember. Walking through my first in-person trade show, I realized that these expectations of interactivity, the need to know absolutely everything about what is in front of me, and, most importantly, the ability to explore on my own terms and time carried me through the vast halls of Hannover Messe 2022.
Boasting heavy machinery, exciting new renewable energy technological innovations, and software that guarantees increases in efficiency and reductions in harm, the Hannover Messe 2022 show returned in person for the first time after two years. Having started my marketing career at the beginning of the Covid-19 pandemic, I spent my first two years working virtually with some of the most impressive Fortune 500 companies. So, there was nothing more exciting than getting to go to an in-person trade show and seeing some of these customers in action.
Considering the high caliber of new product innovations at the event, I was hoping to be inspired by the digital marketing innovations that would be showcased as well. Instead, I was met with 195-page PDFs, tired salespeople struggling to tell me their value propositions, and PowerPoint presentations that weren't even in present mode.
My excitement quickly waned. How was I supposed to learn anything in these booths?
Lack of Engaging Digital Sales and Marketing Tools
I can't blame the salesmen at the show for itching to talk about anything except their solutions. Frustrations about their job, their plans for the weekend, and unsolicited dinner invitations were just a few of the topics I stood nodding at blankly.
How can they be excited to "show" the value of their products and solutions when they do not have anything to actually show? If sales is a transfer of enthusiasm, I was enthusiastic to get out of their presence.
With the World Wide Web at my fingertips 24/7, I can find out almost everything about anything in seconds (depending on how fast the WiFi is). Therefore, a salesperson is useful to me only if they can translate that information in a way that is valuable and personal to me. How can they be expected to tailor their messaging on the fly to the person they are talking to without any understanding of the persona in front of them?
And, if lack of customer engagement was an issue in-person, how much worse is their messaging in virtual sales meetings? After all, according to Gartner, 80% of B2B sales interactions between suppliers and buyers will occur in digital channels by 2025.
Salespeople need a digital sales and marketing strategy and the tools to support it. Now.
What Now?
After an event showing off some of the coolest, most life-changing, earth-saving innovations, I left frustrated at not being given the tools to understand these complex solutions deeper.
The days of "booth babes" (a concept I had thought was so odd I had to Google it myself to see if it was real) are over. Your next-generation buyer is diverse, curious, and, more than 44% of the time, not interested in talking to a salesperson at all.
"Sales reps will need to embrace new tools and channels, as well as a new manner of engaging customers, matching their sales activity to their customers' buying practices and information collecting needs," said Cristina Gomez, managing vice president for the Gartner Sales Practice.
Regardless of whether your sales team wants to go back to the "old way of selling," your buyer is changing. If you do not provide the right tools to engage them with your products and solutions in a way that delivers value, your competitor will.
Case in Point
For example, NetApp needed to hone into a customer-centric, solution-based message that gave sellers a story to tell at any point of the sales cycle.
"We were looking for something more interactive that the selling teams could wrap their own stories around. We wanted to pair messaging consistency with the ability for our sellers to speak from their own experience in that industry. Interactivity was extremely important to make it different and more of an 'active' customer experience. We want to enable our customers to navigate through solutions based on their individual needs and objectives."

— NetApp Cisco Alliance Director
The resulting application is more engaging than a passive slide presentation. Salespeople can share a link to the application with customers for virtual or in-person meetings that allows the customer to drive the discovery and conversation. It allows sales to have active, personalized, productive, relationship-building conversations with global customers in a consistent manner from anywhere.
Additionally, the application can be used at trade shows and events, either with the physical products to provide a deeper, hands-on experience or in lieu of shipping the physical products.
Explore the NetApp AFF A800 3D Product Tour
Increase Engagement and Communicate Value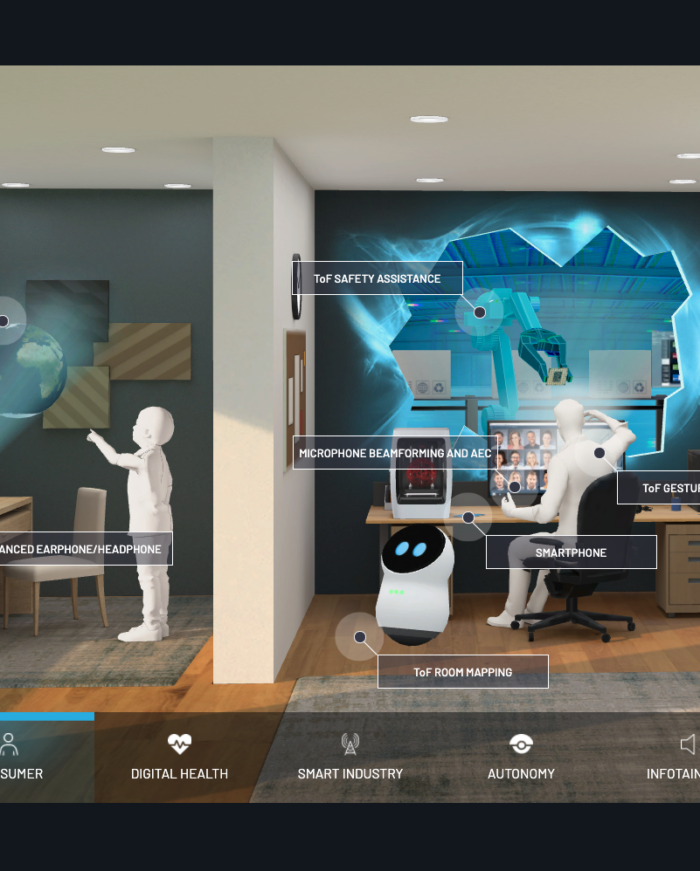 Case Study
Realizes Ongoing ROI from a Virtual Event Experience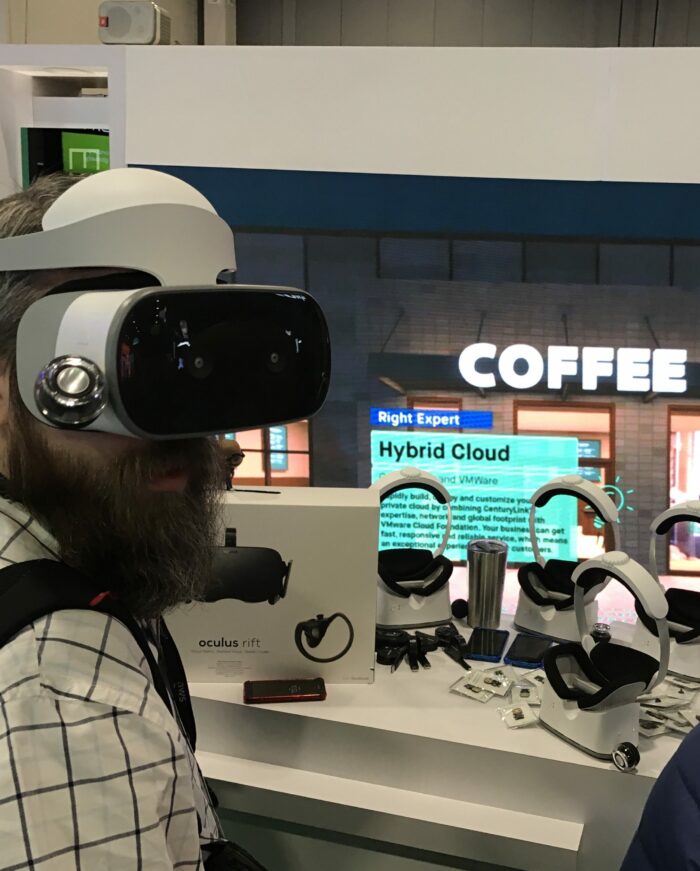 Case Study
Increased Event Engagement 400% with Value-Based Experience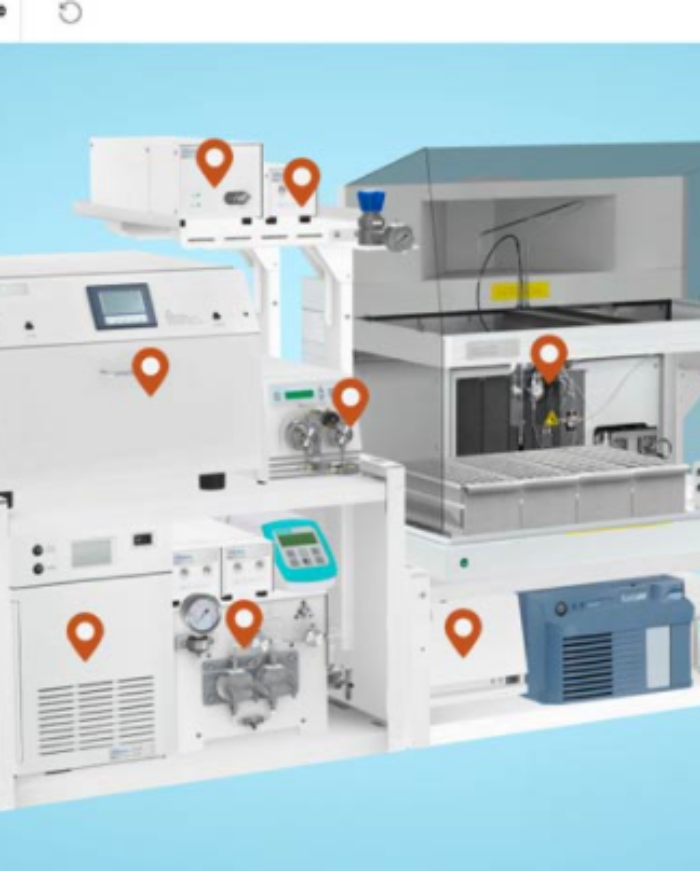 Case Study
Demonstrates and Sells without the Physical Product
Get your copy →
Smart marketing leaders know digital transformation is an ongoing process vital to surviving recessions. Learn how they're using technology to meet evolving buyer demands.