Solutions
Sales Enablement
It's not about delivering ineffective collateral faster.
It's about personalized interactive customer experiences that drive engagement and result in higher win rates and shorter sales cycles.
Kaon empowers your sellers to facilitate complex sales by providing them with personalized, interactive customer experiences. Accelerate buying conversations and more actively engage prospects in virtual, hybrid, and in-person environments – regardless of geography, language, or device.
Sales Alignment: Sales focus groups, sales surveys, and sales onboarding and training ensures adoption and ROI.
Sales Acceleration: Increase customer engagement and personalize value-based storytelling with unexpected and memorable interactive applications that shorten sales cycles.
Personalized Selling: Elevate sellers to trusted advisors with value calculators, configurators, collaboration tools, value-based solution selling, and customized visualizations that increase customer satisfaction and sales.
Unlimited Sellers: Ensure sellers always have the latest products, solutions, and messaging at their fingertips (literally) with real-time cloud updates and unlimited users, providing enterprise-wide value.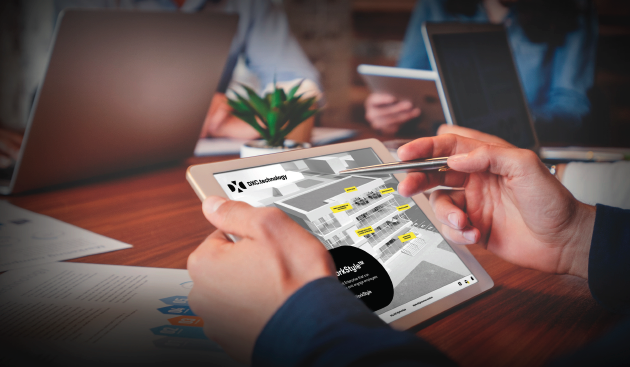 "It is the level of passion that sales leadership has around it that I would consider to be our measure of success. It's not us pushing it to our sales team, it's them pulling for it and mandating its use because they see so much value in it. That's what, to me, has shown its success."

— DXC Technology Go-to-Market Lead George Ferguson
Explore
Discover the benefits of Kaon's interactive applications.