blog
How B2B Metaverse Can Transform Enterprise Sales & Marketing
Estimated Reading Time: 3 minutes

The metaverse is here. Depending on where you (and your company) are on the technology adoption spectrum, it could be knocking on your door. Let's talk about the B2B metaverse.
What is here – wherever you are on that spectrum – is a whole new world of possibility, opportunity, and imagination. We should NOT jump to the conclusion that the metaverse is only for gaming or only for consumer or social media use. And, we definitely should NOT confine this opportunity for enhanced collaboration and engagement to the limits of virtual reality.
Marketers are creative and resourceful. Let's think about how we can use this to our advantage to better reach increasingly disengaged and independent buyers and introduce improved sales processes and methods.
What is metaverse?
A metaverse (there can be multiple) is a virtual space where participants can create and explore a lifelike real or fictional place with each other without being in the same physical space. This is often done in virtual reality, but it isn't exclusive to virtual reality.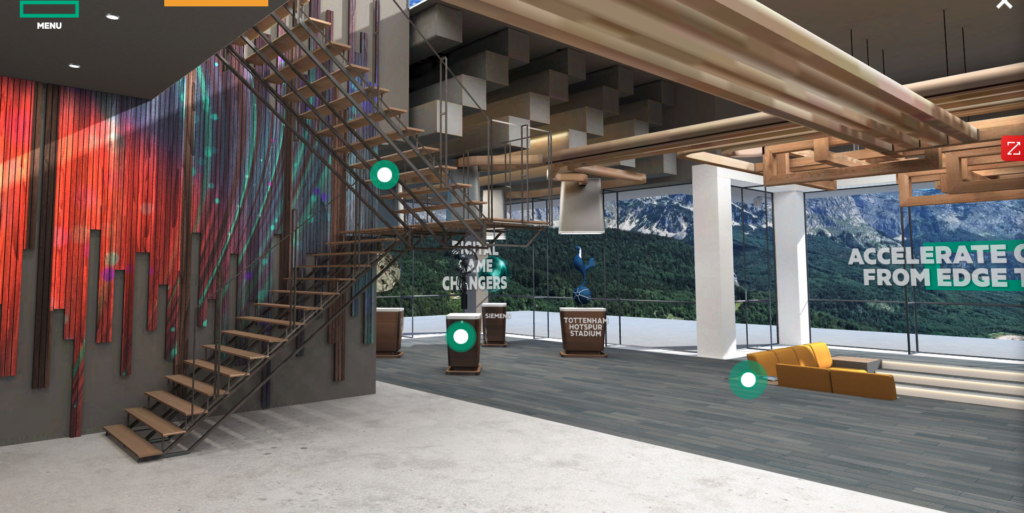 How should we frame a B2B metaverse?
While much of the initial hype about the metaverse has been about virtual reality (VR) gaming and shadowing daily life inside a fully immersive VR world, that vision is limiting.
For enterprise sales, the benefits of a B2B metaverse can be reaped with or without VR headsets. Immersion, and metaverse-type collaboration, actually comes in many forms. It involves the engagement of multiple people in the same 3D virtual space, which (think about it) can happen on a computer, tablet, or touch-screen, as well as in VR.
Metaverse for B2B is NOT Just Virtual Reality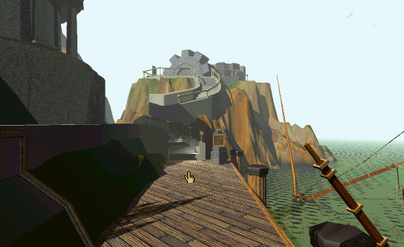 Remember the 90's computer game Myst? Wasn't that engagingly immersive? Imagine introducing other people into that environment who could help you solve problems and explore this new world. Myst was played on now-considered clunky, old, gigantic desktop computers – before laptops were commonplace, before smartphones (it would be more than 10 years before we would know what an iPhone is), before tablets and touch screens.
That is a metaverse too. And how it's accessed is much more applicable to an enterprise sales and marketing use case.
What does it mean to be B2B metaverse-ready?
For B2B companies, being metaverse-ready means building the long-term capability to digitally engage with and enable buyers in a multi-person, immersive environment. Some are already there.
Sure, you could develop a game-like metaverse experience featuring your brand. Where are you going to use it? Trade shows? Awesome, that is a great way to attract booth traffic.
Then what happens? How do you move those "brand-gamers" further down a buyer's journey with your company? Are you going to be able to use that experience at the next trade show, or next year's trade shows? How about in your briefing center? Or on your website? How can your salespeople use that great experience you built in their in-person or virtual customer meetings?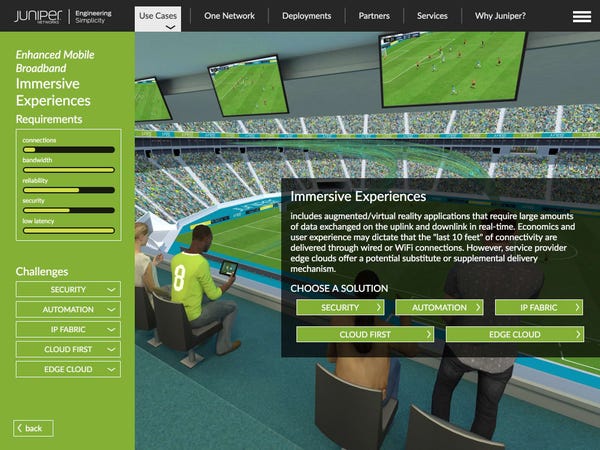 Enterprise companies need an enterprise platform to enable them to pull true and complete ROI from the development of these immersive experiences. They need a partner who understands that these experiences need to deliver more than a "wow;" they need to deliver qualified leads to salespeople who can use the next phase of that metaverse for B2B in future meetings with these prospects. They need that journey and all of those touchpoints to be measurable to integrate with their CRM and their website and other parts of the martech and sales-tech stack.
Brief, shameless plug: we do all of that.
LiveShare
The first metaverse collaboration platform designed exclusively for B2B sellers. LiveShare® provides active participation and collaboration in a real-time, multi-user session within a Kaon application.
Get your copy →
Smart marketing leaders know digital transformation is an ongoing process vital to surviving recessions. Learn how they're using technology to meet evolving buyer demands.