Increase Customer Engagement at your Virtual Events
There is no easy fix, no magic bullet, to revitalize a boring virtual event. Just focusing on the mechanics of running it, without considering the desired customer experience and outcome, is clearly not a recipe for success.
The good news is that virtual event registration numbers are up, attendance numbers are up, but the bad news is that these events have been considered disasters by both the attendees and the exhibitors. The lack of attendee engagement and personalized connection is causing virtual trade show attendees to only pay attention about 23% of the time and they are leaving events early because they are not gaining valuable insights.
Kaon's interactive digital customer engagement applications integrate seamlessly with any virtual event platform (ON24, 6Connext, Intrado, CXapp, MeetYou, Cisco WebEx, Zoom and more) to put customers in the driver's seat to effectively increase engagement, transfer enthusiasm, boost knowledge retention, and crisply communicate how your complex value stories align with their business challenges. Best of all, these digital applications can evolve and be reused to effectively tell your value story across the customer's entire buyers' journey — in-person or virtually.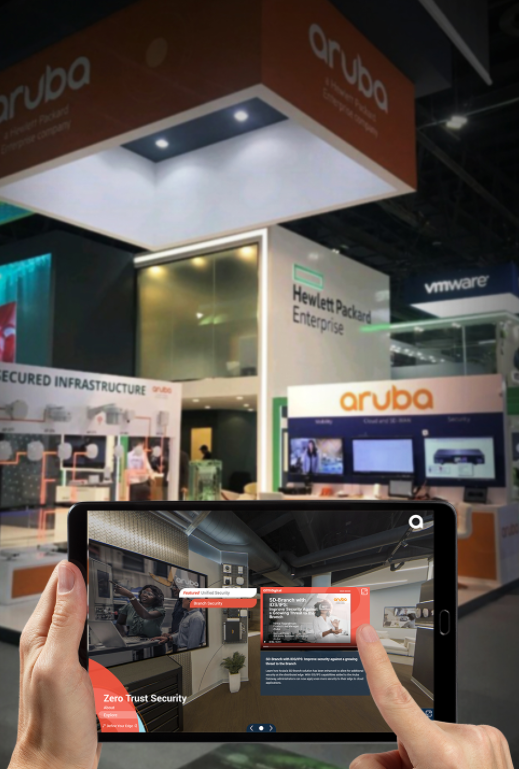 Explore some of our Digital Customer Engagement Applications below
Digital Environments
3D Product Tours (Including Augmented Reality)
Interactive Storytelling
Gamification Experience
Virtual Reality (and Non-Immersive VR)
It's time to bring the value of face-to-face into your virtual events and more.
Select a time to quote your unique virtual event experience today!
Future Use Cases
The immediate objective is to utilize these interactive applications to amplify customer engagement in your virtual events. However, longer term, these digital customer engagement applications can be updated, reused and evolved for greater marketing efficiencies and sales effectiveness!