New Kaon Platform Feature: LiveShare
Video Conferencing with Interactive Applications
In today's world where everyone is using videoconferencing tools to connect (including B2B companies and their buyers), a level of engagement and knowledge retention that comes naturally in face-to-face meetings is lost. Using interactive applications, like those developed by Kaon Interactive for its customers, bring back that engagement and memorability to virtual meetings and events while everyone is working remotely.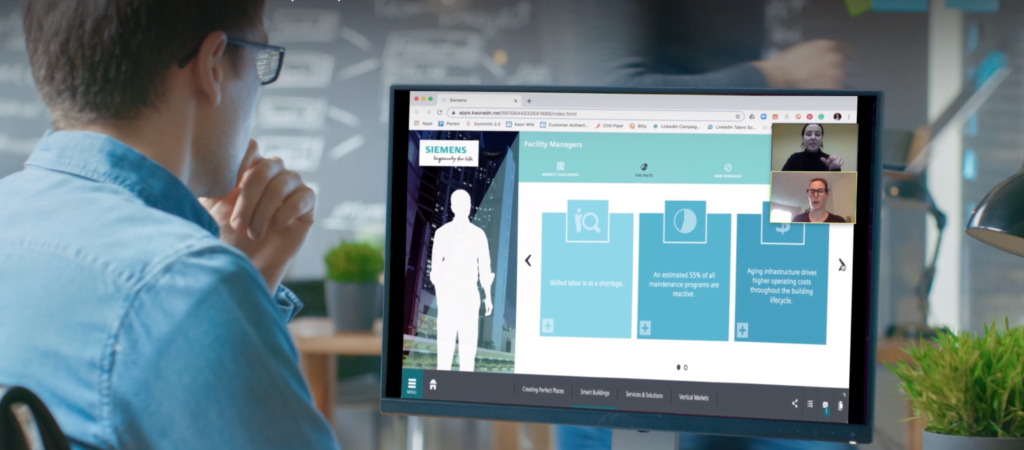 That is why Kaon has added a one-click connection from our applications to any videoconferencing platform, providing a seamless way for Kaon's interactive applications to be immediately launched at the start of any video conference. This new functionality gives sales and marketing teams at global enterprises a way to more effectively engage customers and communicate their complex product and solution stories in virtual meetings, briefings, or events.
Rather than watching a presentation, this new capability allows customers to drive 3D product demonstrations and interactive non-linear storytelling stories, uncovering unique product and solution differentiation right at the onset. The customer then can interact with value calculators, explore persona-driven messaging, and share and download personalized content.
Read the full press release here.
To experience this new feature yourself, request a demo now.