Google and Kaon Collaborate to Increase AR User Adoption in the Enterprise
Kaon Builds Immersive Experiences on ARCore
Kaon Interactive, the leading provider of 3D marketing and sales applications for global B2B brands, today announced that it is continuing to drive augmented reality (AR) adoption in the enterprise, with Google's recent technology release of ARCore.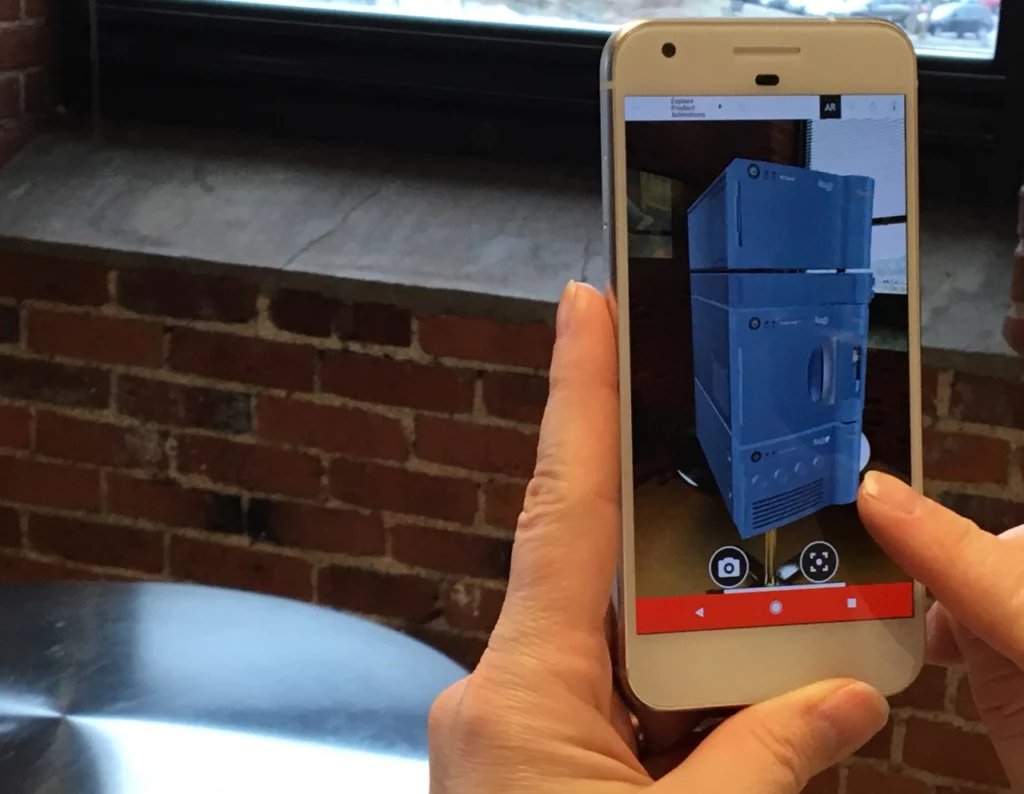 With the launch of ARCore 1.0, Kaon Interactive continues to lead the AR adoption race in the B2B space, with 50+ live enterprise Kaon AR® applications in use by hundreds of thousands of customers, sales teams, and channel partners globally. ARCore is supported on 100M Android devices, and advanced AR capabilities are currently available on 13 different models (Google's Pixel, Pixel XL, Pixel 2, and Pixel 2 XL; Samsung's Galaxy S8, S8+, Note8, S7, and S7 edge; LGE's V30 and V30+ (Android O only); ASUS's Zenfone AR; and OnePlus's OnePlus 5).
"We don't make AR and VR experiences for the sake of the technology," said Dana Drissel, Vice President of Marketing of Kaon Interactive. "We produce extremely compelling 3D AR product tours and 3D AR immersive scenes – built on ARCore – that are developed to assist B2B companies in truly communicating their competitive value differentiation. Kaon has found a fun, tangible, and successful business use case for this enterprise-focused solution."
Experience the Waters Corporation 3D Product Catalog in augmented reality on an ARCore-supported Android device.
Kaon Interactive has a 20-year head start on other AR technology providers because of its scalable technology platform that has powered the global adoption of interactive applications for the world's leading B2B global companies (such as Cisco, IBM, GE, Siemens, Dell EMC, Abbott, BD) for several years.
"Google's continuing breakthroughs in deploying augmented reality to mainstream devices have empowered our customers to connect with prospects and customers on a deeper emotional level," remarked Gavin Finn, President & CEO of Kaon Interactive. "Our partnership has significantly increased global user adoption of our innovative sales and marketing AR applications, resulting in customers who are passionate about what our solutions do for their business."
To learn more about how Kaon AR® can be used in business.