news
Office Envy: Maynard company revamps its Civil War-era office
Kaon Interactive is a Boston-based technology company that specializes in creating interactive marketing solutions for businesses. Our office is a unique space that is designed to reflect our creative and innovative culture. The office tour features a variety of different spaces, each with its own function and design, to accommodate the different needs of employees.
The reception area is designed to give visitors a warm welcome. There are interactive screens to display our interactive applications. The area also features a lounge area with comfortable seating, providing a welcoming space for visitors to relax and wait for their appointments.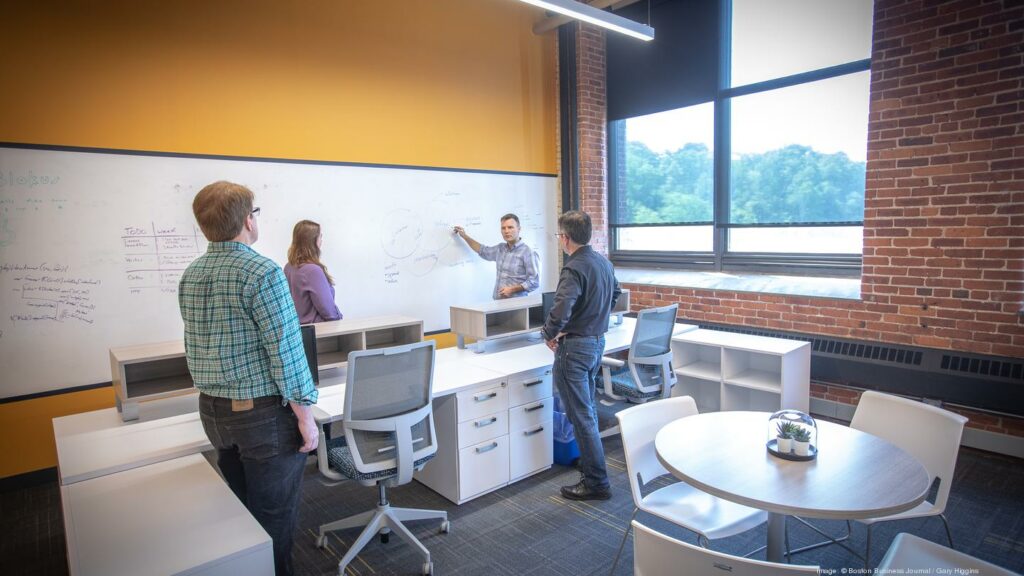 Our main work area is designed as a highly collaborative space. The open floor plan allows for easy communication between employees, while high ceilings and large windows provide an abundance of natural light and a sense of spaciousness. The work area features a variety of workstations, including standing desks, private workstations, and communal tables, to accommodate different work styles and preferences.
The office also includes a spacious kitchen and dining area, a library, and private meeting rooms. All of these spaces are designed to provide employees with the comfort, convenience, and inspiration they need to perform their best work.
Overall, Kaon Interactive's office tour provides a unique look at how a technology company is using its office space to create a culture of innovation, collaboration, and creativity.