case-study
Using Innovative Marketing Tools to Market Innovative Products
Challenge: Product Growth, Visibility and Differentiation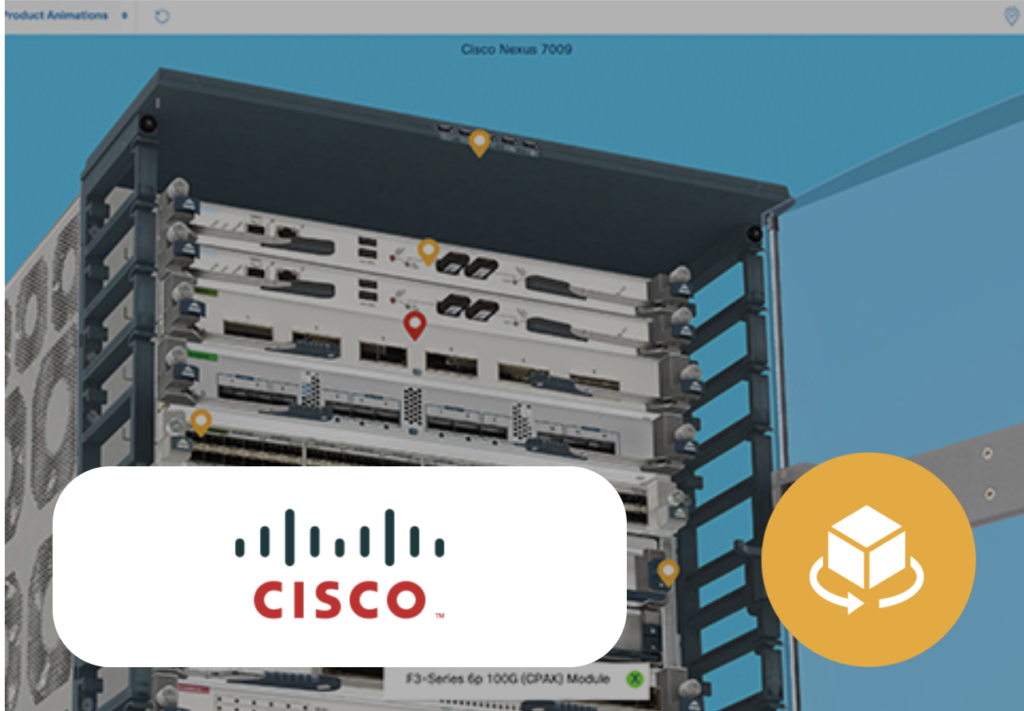 Scott Ciccione, Director of the Unified Computing Services group at Cisco, talks about connecting with their 13,000 customers in just over 2.5 years of selling UCS. The UCS group, a division that experienced 57% growth last year, recognized a change in their selling environment as customers are becoming savvier and were looking to rise to the occasion and provide a different level of discussion at CiscoLive 2012.
Solution: Using Marketing Tools as Innovative as Their Products
Cisco has utilized cutting-edge marketing tools, like Kaon's interactive 3D Product Tours (which look and behave like the actual products) to virtually showcase their entire product portfolio at any time, demonstrating internal product features, benefits, and workflow, all while keeping their marketing message updated with their most recent technological advances.
Cisco was able to improve marketing efficiency and expand product reach by cost-effectively putting virtual 3D product demonstrations into the hands of customers and sales teams, allowing them to demonstrate products anywhere, anytime, on iPads, laptops, websites, and touch screens.
Result: Cisco Takes Kaon's Technology To The Next Level
Beyond deploying the most revolutionary marketing and sales technology available, the way in which Cisco utilized Kaon's 3D Product Tours was especially unique—using Kaon's solution in a special version of a physical server rack. This gave prospects the feeling that they were engaging with and examining the real products – in their real-world environments. Now, however, customers had the ability to really look inside the hardware to see product details and understand functionality, something that would be almost impossible to demo on the physical products.
With a whopping 5.3 Billion spent on R&D for their Unified Computing Services, Cisco is a company that strongly values innovation and doing things better—from their offerings to the tools they use to help sell products.