case-study
Siemens Better Qualifies Leads with Interactive Storytelling Application
Persona- and Vertical-Focused
Originally, Siemens Smart Infrastructure sought an application that would increase customer engagement at their executive briefing center and at trade shows. Field teams were still using printed materials and bringing on-off solutions to demonstrate products at industry events. By incorporating a digital customer experience platform and interactive application, they could deliver a consistent message and lower trade show costs by minimizing printed collateral and product shipping.
Kaon developed an agile, extendable, interactive, storytelling application addressing multiple vertical markets and personas with a simplified, personalized, consistent messaging — everywhere. Starting as a limited-scope pilot project, the Siemens SI application evolved over time to incorporate the full breadth of Building Technology capabilities — and growing with additional vertical and horizontal industries added regularly to expand audience reach. The application also includes an interactive ROI calculator so users can examine their own ROI from implementing Siemens solutions.
"There is growing demand to meet sustainability and energy efficiency mandates, create a greener footprint, and build greater intelligence and resilience into building systems. The Siemens Building Technology application provides an interactive and engaging experience with actionable customer insights and information to help building owners, facility managers, contractors and architects understand how smart buildings can deliver these critical benefits. As a consequence of this enhanced understanding, they make better buying decisions."

— Rich Cillessen, Head of Sales, Siemens Building Technologies
Today, the application successfully helps Siemens customers navigate a labyrinth of energy conservation, safety regulations, security threats, pandemics, aging infrastructure, and climate change challenges to reach the optimal Siemens' solutions, all while demonstrating a compelling, value-based story. Increasing usage year-over-year, the application is used for onboarding, roadshows and branch education, virtual trade shows, one-on-one sales engagements, and lead generation. An incredible 91% of users say it helps them qualify leads.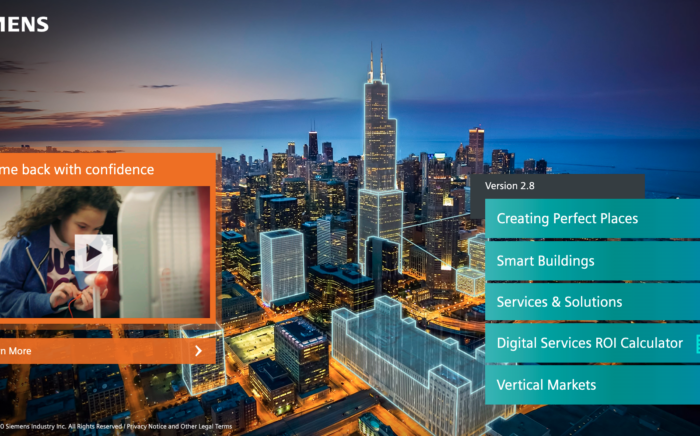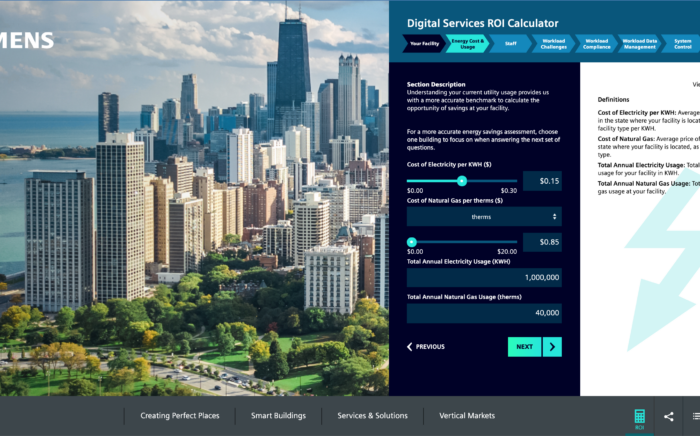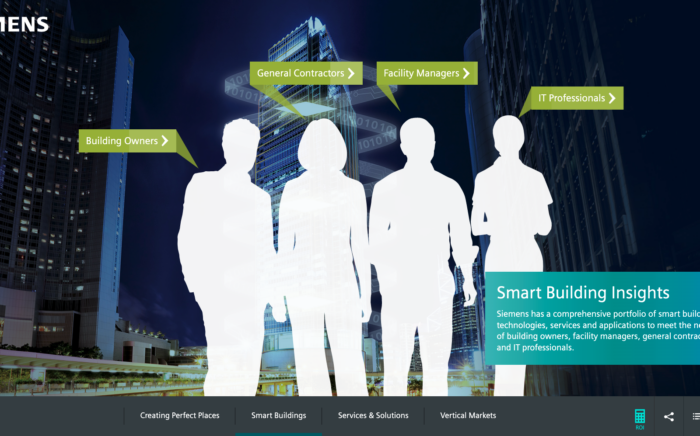 This application was recognized by the Academy of Interactive and Visual Arts (AIVA) with a Communicator Award of Distinction for Integrated Campaign, B2B.