case-study
Schneider Electric Accelerates Opportunities with Global Virtual 3D Product Catalog
The Challenge
Schneider Electric is a global specialist in energy management with operations in more than 100 countries, offering integrated solutions across multiple market segments, including leadership positions in Utilities & Infrastructure, Industries & Machines Manufacturers, Non-residential Buildings, Data Centers & Networks, and Residential.
Mark Tarantelli, global director of sales enablement tools for the IT Business of Schneider Electric, was looking for an 'opportunity accelerator' that gave the global sales force a way to digitally engage prospects and, when appropriate, to travel to one of the many Schneider Electric customer experience centers for product demonstrations of their larger systems. In the past, sales reps used traditional product sell sheets (boring) or videos (impersonal) as tools to drive customers to further experience the wider range of offerings usually located in more populous local markets.
The Solution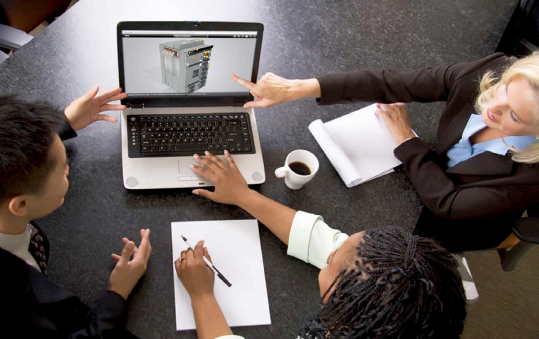 Schneider Electric recognized the growing need for their customers to have an intimate one-on-one experience with their Solutions, Products and Services without having to physically go somewhere to get it. As a solution, Mark repurposed the interactive 3D product demonstrations already used by Schneider on large Kaon v-OSK® touch screen appliances at trade shows to put their story and virtual 3D products (which look and behave exactly like the actual products) onto laptops, iPads and mobile devices. This put an interactive portfolio into the hands of their sales representatives and channel partners, ensuring all customers have the ability to interact with their offer.
Developed by Kaon Interactive, the 'Schneider Electric 3D Interactive Product Models' for the data center is a breakthrough sales enablement tool that dramatically improves the effectiveness and efficiency of Schneider Electric's sales calls. It accomplishes this by addressing customer questions interactively, allowing sales representatives to compellingly communicate the total value of Schneider Electric's offer to varies audiences in any type of setting, regardless of geography, device, or event.
Expanding Global Sales & Channel Reach
The team at Schneider Electric began using the interactive sales application in North America, but as word spread about the growing adoption and acceptance of products earlier in the buying cycle, interest began to expand globally. Offices in the Middle East and Africa wanted to incorporate their products within the 3D catalog, increasing the virtual product count to over 20. Schneider Electric then introduced an interactive solution storytelling architecture to the application, allowing their sales team to execute a vertical market approach to the selling.
"We currently have only 2,000 sales and channel partners utilizing the interactive sales application. Content has been translated into French, German, Chinese, Portuguese and Japanese, providing our team with consistent messaging everywhere our team needs it."
"After getting an estimate and seeing the interactive 3D product storytelling demonstrations, the ability to economically duplicate this immersive experience on our website, at trade shows, and on mobile devices made it extremely compelling for us to move forward."
– Fred Love
Marketing Director, Nimble Storage
Creating Product Experts
Each sales representative is responsible for selling the entire Schneider Electric portfolio and therefor must be able to communicate the value of any offering, which can be a challenge. Schneider Electric's solution allows them to do just that, providing them with information at their fingertips when they need it.
"If a sales rep needs to highlight a specific market message to a specific customer type, they can rely on product feature and benefit messaging within the interactive application," explained Tarantelli. "My job is to make the life of my sales representatives easier. If I can do that, then they in turn enhance the customers experience with knowledgable answers to the customers' key challenges."
Application Maintenance & Universal Sales Deployment
While many organizations often budget for the initial development of the application, they often don't consider the hidden costs associated with maintenance due to platform/browser and operating system upgrades and bug fixes. That's why Mark Tarantelli opted to deploy their interactive sales application using the Kaon Application Delivery Network (ADN). The Kaon ADN is not only changing the way Schneider Electric's interactive product content can be used (by anyone, at anything, and always up to date) but it also ensures that their initial marketing investment is leveraged across multiple devices and operating system platforms, without additional fees to support incremental is leveraged across multiple devices and operating system platforms, without additional fees to support incremental operating system updates or bug fixes. When new features are added, the update process is much more straightforward to integrate changes into the app, and results in a 75 percent reduction in internal activities to get the content live and into the market access team's portfolio.
"From the management of the interactive application, to getting it into the right people's hands, the Kaon ADN is a true game-changer," said Mark Tarantelli. "Everything is automated, alleviating device compatibility issues and extending our reach across the globe to everyone who needs it. It has truly made my life a lot easier."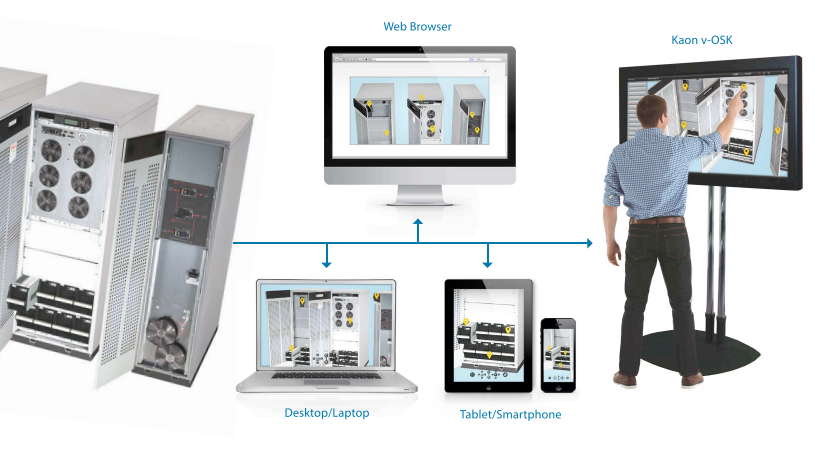 Hard Numbers
The analytics for the Schneider Electric 3D Interactive Product Models application shows that the average user is interacting 34x per week, per device. "This frequency tells you how much of a 'must have' tool this application is to our salesforce, as our team wouldn't be using it if they didn't see value in it," reported Tarantelli.
Statistics also show that although it was initially launched as a North America sales enablement tool, the interactive application has now become a worldwide selling tool for Schneider Electric.
Global accessibility provided a huge strategic value and advantage to these international sales and partner channels, who were struggling to both obtain physical products for demonstrations and drive prospects to customer experience center to interact with solutions in person. Kaon's interactive 3D product tours eliminated the barriers, accelerating opportunities by driving prospects to the demonstration centers much faster.
"This sales application has been so effective in driving face-to-face product encounters that we're now offering exactly the same experience on our website, tablets, smartphones, laptops, and on the Kaon v-OSK touch screen appliance," continued Tarantelli. "In addition, four of our partners are now looking to syndicate the content onto their sites as well. If that's not a testament to the success of Kaon's interactive applications, I don't know what is!"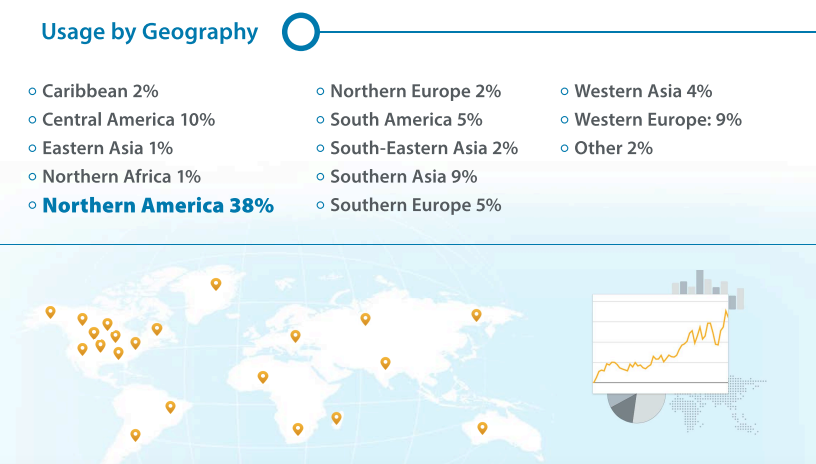 Learn More
Find out how the Kaon platform helps marketers innovate while achieving measurable business growth.