case-study
NetApp Uses Digital Storytelling to Bring Hardware to Prospects and Increase Web Sessions by 78%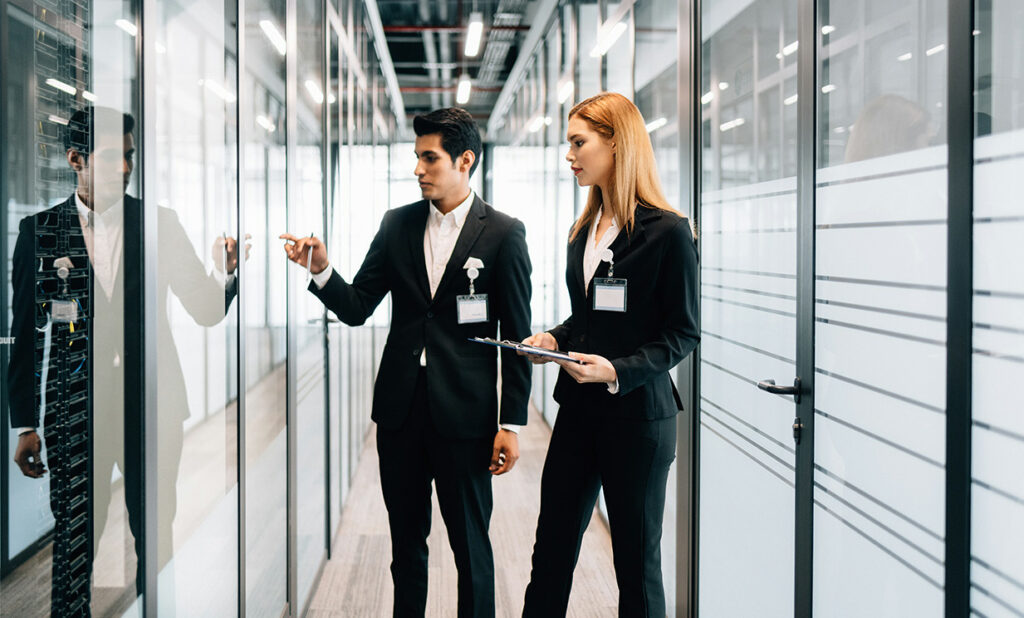 The Challenge
NetApp and Cisco partner to offer a joint solution, FlexPod, that incorporates products from both companies and is sold by channel and partner salespeople – approximately 1,100 of them globally. FlexPod is a meet-in-the-channel solution, meaning, it uses components from both manufacturers. This partnership, while powerful, requires extra rigor to ensure all sales teams understand the solution's value differentiation. The messaging, sales enablement tools and customer conversations needed to be consistent to avoid elongated sales cycles.
NetApp Cisco Alliance Director Jennifer Edgell envisioned an interactive application for NetApp: a digital enablement tool in which they could tell a uniform solution story, showcase their FlexPod product catalog, and feature the Cisco product catalog as well. The objective was to hone into a customer-centric, solution-based message that gave sellers a story to tell at any point of the sales cycle. Leveraging former FlexPod CTO Lee Howard's messaging vision, the FlexPod Digital Transformation story was born.
The pandemic slowdown sparked the creativity of the NetApp FlexPod solution team and gave them the space to focus on the best way to present this product to customers, said Jennifer Edgell, Cisco Alliance Director at NetApp.
"We wanted to up-level the conversation, and we wanted our sellers – whether they are NetApp, Cisco, or other partner sellers – to focus on the overall solution and the challenges that our customers face. We wanted to talk about the Data Fabric and then, ultimately, lead the conversation down from those challenges that customers face to the FlexPod solution. Understanding that FlexPod is not the right solution in every case, it, at least, would let us know if it's the right match," said Edgell.
The FlexPod Digital Transformation interactive sales and marketing application makes it easy and intuitive for all of those channel partners to consistently message and sell FlexPod. Instead of focusing on the physical equipment and components as they had done in the past, they are telling a story that revolves around the specific customer and that customer's needs. And, once a personalized solution is determined, the application enables the sales representative to demonstrate the equipment in a photo-realistic, fully interactive way… anywhere.
"We were looking for something more interactive that the selling teams could wrap their own stories around. We wanted to pair messaging consistency with the ability for our sellers to speak from their own experience in that industry. Interactivity was extremely important to make it different and more of an 'active' customer experience. We want to enable our customers to navigate through solutions based on their individual needs and objectives. We want to communicate to our customers that we understand their challenges and want to consult with them to help."

— NetApp Cisco Alliance Director Jennifer Edgell
Edgell wanted to differentiate the sales experience, elevating the NetApp team from a vendor to a trusted advisor and giving them the tools to better engage customers and uncover their problems. Sales should be able to offer a consultative approach by knowing the industry challenges and aligning the right NetApp solution to those challenges.
"We also wanted the opportunity to engage at different levels within the organization," Edgell said. "We've been good at selling to technologists, but part of up-leveling the conversation is to address what the CEO feels and identify the C-suite goals and challenges. Then, take it down a level to the line manager or the application manager. Being able to step into that story, no matter where you are in the sales cycle, but also no matter who we're talking to. We wanted to be able to give sales some direction on how to engage the customer at all levels of the organization."
The Solution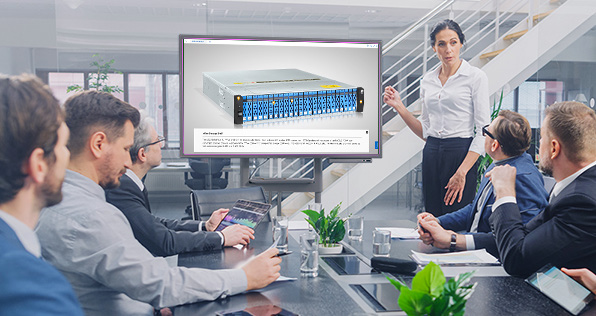 Edgell took Howard's vision and ran with it. As a technologist responsible for the FlexPod's presence in the market, she used the existing NetApp 3D product application, developed by Kaon Interactive, as the foundation and consolidated all stakeholder feedback and content to reuse and evolve the application into the NetApp FlexPod Digital Transformation Story.
"The relationship with Kaon has really evolved over the past couple of years, and it's really been fun to take it to the next level and to see the excitement that the sales team has," Edgell said. "You know there's a lot more that we want to do, so it's a lot of fun to be able to leverage some of the tools that we've had available to us that we just weren't doing before."
The application is built and deployed on the Kaon Interactive High Velocity Marketing Platform™. It is an overarching challenge-and-solution story covering three industry verticals (with plans to expand) presented by persona. As the users self-identify their industry, persona, and challenges, they parse down into the technical story of how Cisco and NetApp work together to build this hybrid cloud functionality. Then, it demonstrates how FlexPod fits into the hybrid cloud environment, regardless of where the customer is in their digital transformation. Users can explore case studies and 3D demonstrations of the technology.
More engaging than a passive slide presentation, salespeople can share a link to the application with customers for virtual or in-person meetings that allows the customer to drive the discovery and conversation. It allows sales to have active, personalized, productive, relationship-building conversations with global customers in a consistent, and safe, manner.
The application adoption has been so engaging and successful that partners have asked if their logos and channel content can be added – another benefit of the Kaon platform agility that allows for endless expansion and reuse, followed by streamlined cloud updates for unlimited users around the world.
"The pandemic has fundamentally changed how we do business," Edgell said. "The U.S. is in one place; however, the rest of the globe is in a very different situation, so we're going to have to continue to provide this sort of sales enablement, globally, for a long time. We will not be returning to the office or on business travel until January of 2022. So, this is crucial for enabling a global sales force and virtual trade shows, since it fulfills the expectations of attendees in the digital world."
Previously, the event team would take the physical FlexPod rack to live events and trade shows, along with the interactive application. The combination of tangible and digital allowed attendees an in-depth, fully sensory exploration – being able to see and touch the physical product while using the digital demonstration to see what's inside and engage with the technology differentiators, creating a memorable emotional connection.
"People do enjoy looking at the physical equipment and seeing it running, but you can't open it up and see what's inside," Edgell said. "With the virtual rack present, we have the best of both worlds. We can walk customers over and show them different 3D product tours and configurations. They can pull out that drive and open it up, or maybe pull out this blade and see the CPU that's inside. It's fun."
At smaller shows, the agility and availability offered by the Kaon platform allow the interactive application to run on a laptop or touch screens when shipping physical equipment is not economical. NetApp used the FlexPod application for Cisco Live and their annual conference Insight, both of which were virtual. They plan to continue to use the application at Insight, which will remain virtual this year. The application has been provided to their executive briefing center staff and is used for virtual, hybrid, and in-person briefings as well.
"Kaon has been a great partner. They have given us a large opportunity for growth. With innovations always arising on the Kaon platform, I can continue to wow and keep it exciting for our sales teams and continue to come up with creative ways to engage our partners and customers in this interactive story. I'm grateful for the partnership. They're always looking for ways to help me."
– Jennifer Edgell
NetApp Cisco Alliance Director
The ROI Advantage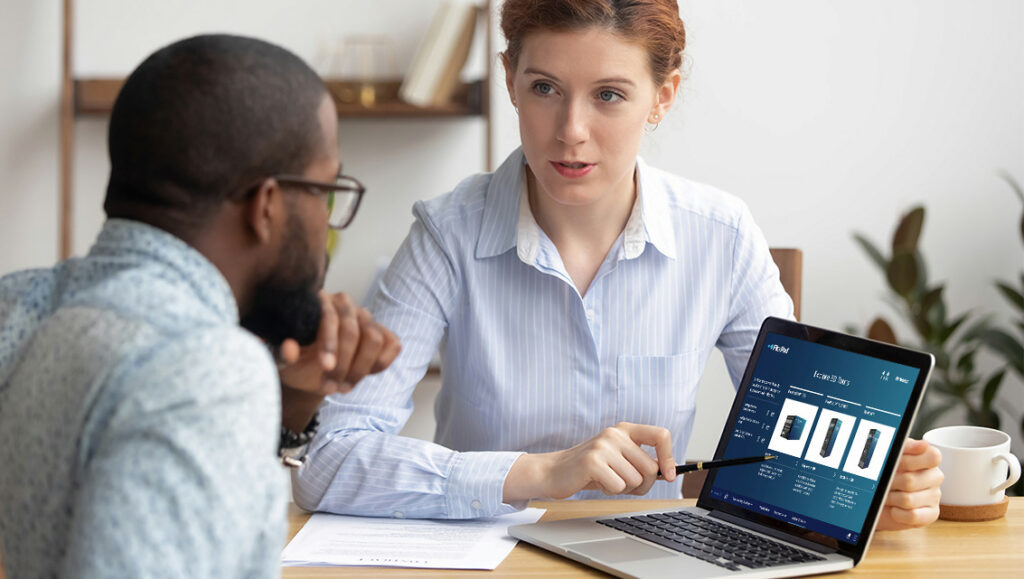 For NetApp, Kaon's engaging sales and marketing application, along with the power of the Kaon High Velocity Marketing Platform, has delivered ROI time after time.
Customer Engagement: 78% increase in web sessions
Sales Effectiveness: Increased pipeline, attributed to clear and consistent messaging
Marketing Efficiencies: Reusability, reduced product shipping costs, global omnichannel usage
NetApp developed a single application with the Kaon team that they can use on any device, anywhere in the world, for unlimited users, online or offline (via native application download). They embedded it into FlexPod.com via a simple iframe, increasing engagement and time on page with useful, relevant, personalized customer experiences. Since the launch of the FlexPod Digital Transformation story, application web sessions have increased by 78%, and engagement is up by 7%.
Users can share deep links into specific sections (i.e. a vertical or persona or product) within the interactive application. These links help NetApp and their partners communicate the unique value of their specialized solutions, while executives can use the application to tell the holistic NetApp FlexPod story.
This enterprise adaptability shifted the focus from product selling to solution storytelling that includes compelling, realistic digital product demonstrations.
"We want a customer, a partner, a seller, anybody to go out at any time and run through the FlexPod visualization story," Edgell said.
Agility – having the ability to pull something up quickly in a customer conversation – is the biggest value the Kaon platform and interactive application delivers, according to Edgell. It's easy to deploy to sales and easy for them to use on whatever devices they have at their disposal; the user-friendly and intuitive interface takes the tool out of the equation and allows sales to just sell.
Launched in April 2021, Edgell is working on building awareness and adoption throughout the channel teams to increase usage, which is working; application use is trending up by 8% across 78 countries. The next step is email integration and expanding the content. The next iteration of the FlexPod launches next year and will be added to the application; the product moves closer to the hybrid cloud and will add depth to that story.
"The Kaon application is very slick. It enables my team to be able to deliver a clear and specific message to our customers and partners. The graphics, the flow of the messaging, and the targeted use cases are awesome. We have seen an increase in our pipeline since inception."

— NetApp Director, FlexPod, Pete Friedman
As the world moves forward to in-person events and trade shows, NetApp will continue to use the application at every show, whether on a laptop, touch screen, or virtual rack – saving thousands at every show where they do not have to ship a product, totaling approximately $150,000 annually in recurring product shipping costs. It costs $10,000 or $15,000 (domestic or international, respectively) to ship a NetApp rack to a trade show. Whereas, it only costs $5,000 to send a NetApp-branded Kaon v-Rack® (virtual, touch-screen rack).
"Kaon has been a great partner. They have given us a large opportunity for growth. If it weren't for my Kaon partners showing me what was available and what could be done, we would not have realized this application and been able to launch it," said Edgell. "There are still things available on the Kaon platform that we need to look at, like augmented reality. With innovations always arising on the Kaon platform, I can continue to wow and keep it exciting for our sales teams and continue to come up with creative ways to engage our partners and customers in this interactive story. I'm grateful for the partnership. They're always looking for ways to help me."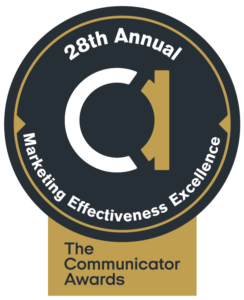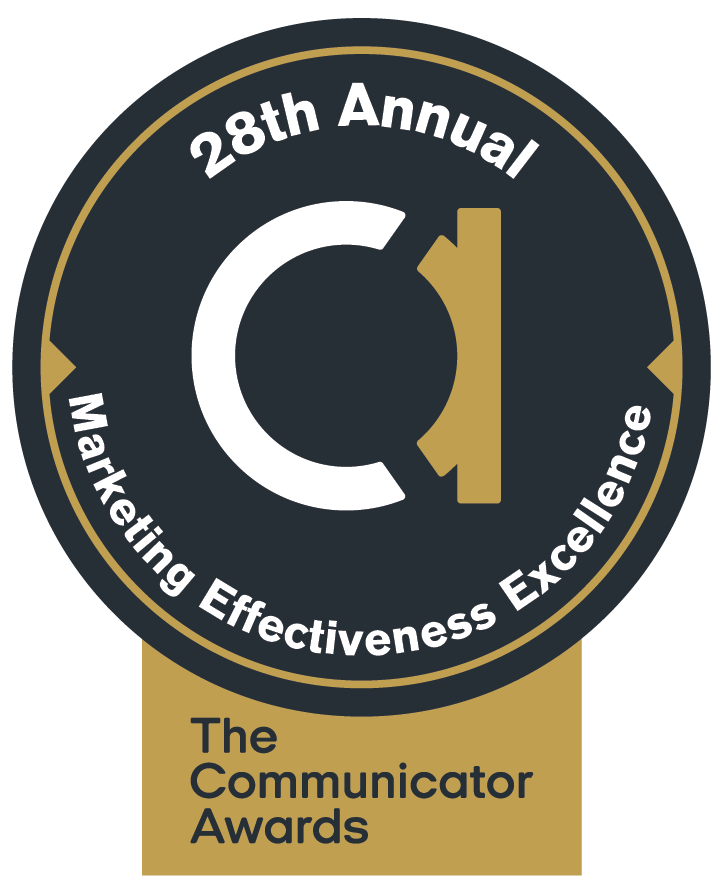 This application was recognized by the Academy of Interactive and Visual Arts (AIVA) with a Communicator Award of Excellence for B2B Marketing Effectiveness.
Explore
Kaon Interactive Solution Storytelling Applications