blog
Mobile World Congress Returns with Hybrid Event
Estimated Reading Time: 2 minutes
After 2020, the C-suite and boardroom are forced to re-examine their technology stacks to stay competitive, optimizing for more distributed workforces and customers, exponentially growing data sources, and adjusting to their customers' ever-rising expectations for personalized services and experiences.
Attendees of Mobile World Congress (MWC), one of the world's biggest trade shows held between June 28-July 1, 2021, were no exception. Pivoting from a canceled show in 2020, MWC went hybrid in 2021, which meant a much smaller in-person audience than in years prior.
The Hybrid Event Challenge
Although many companies opted for virtual participation, the level of personalization and one-on-one engagement at the hybrid event did not satisfy virtual attendees or provide a format in which to discover solutions that would help them overcome their complex challenges. This has been a common occurrence for virtual shows that is now seeping into hybrid events as well. In response, some companies have experimented with using augmented reality (AR) and virtual reality (VR) to generate engagement and excitement.
Jon Pershke, VP of Strategy and Emerging Business Development at Lenovo, stated that "anything that is large, expensive, and needs visual tools, and where safety and productivity are crucial, this is really where we're going to see [AR] take off."
Albeit exciting, the conversation around AR for safety and productivity is limited. Using AR does not have to stop at the production level; sales and marketing leaders can expand the use case to tell complex value stories in a comprehensive, visually engaging way. And, why stop at AR?
Despite the above discussion, a lack of active learning and immersive hands-on engagement left attendees wanting more. This lack of attendee excitement and understanding.
Power of the Platform
The word "platform", used by CTO's at MWC, highlights an exciting development from one-off, expirable solutions that must be recreated for every new event and meeting. Now, business leaders are looking for long-term, reusable engagement solutions that tell their complex value story in a self-guided, visually engaging way.
It is no longer enough to have only visual tools (AR, VR, ROI calculators, 3D product models, etc.) on their own, these features must come together on a comprehensive, interactive customer engagement platform that ensures a reusable investment and are used in a contextually relevant way to tell your story.
It was because of an extensible SaaS platform that AWS was able to reuse their interactive storytelling application at the virtual MWC event, and even host a separate branded event, using and evolving the interactive experience they have already invested in for MWC. If you "invested" in a one-off project specifically for MWC 2021, that investment is already gone.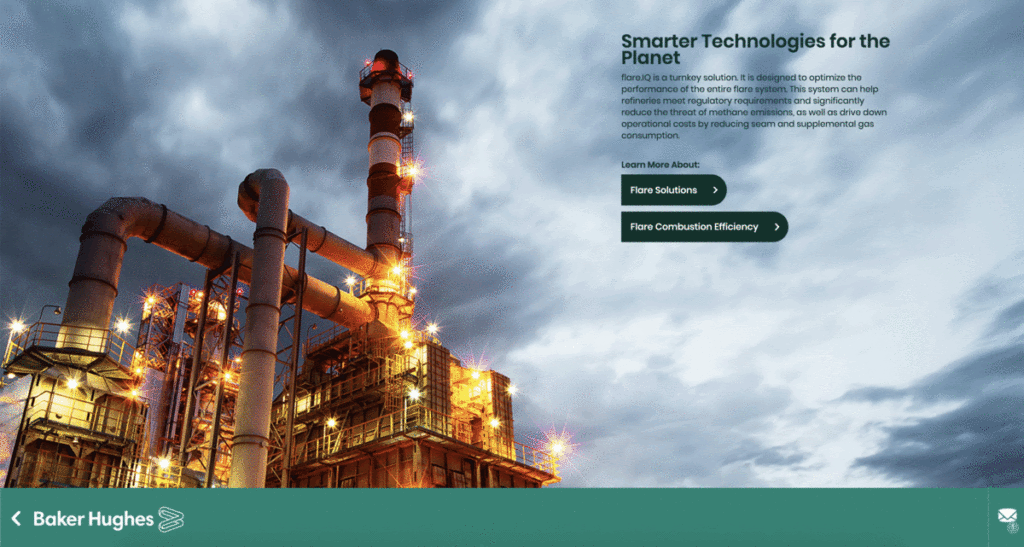 Your extensible SaaS platform should include:
Offline and online capabilities (on the web or native applications running offline on PCs or mobile devices)
Device agnosticism (mobile, tablet, PC, touch screen)
Venue agnosticism (website, trade show, sales meeting, briefings, training)
Interactive 3D, augmented reality, and virtual reality experiences
Scalability and extensibility (with real-time cloud updates)
Contact us to learn how Kaon's interactive solutions helped create marketing efficiencies and sales acceleration at AWS, HPE, Baker Hughes, Thermo Fisher Scientific, and more.