blog
Digital Customer Engagement Platform Increased Demand Grows with Kaon Team
Estimated Reading Time: 11 minutes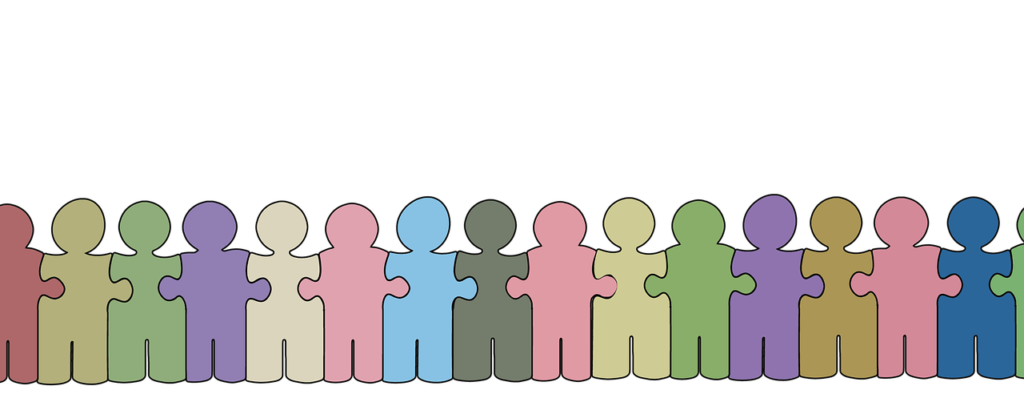 The shift to exclusively virtual business interactions due to the COVID-19 pandemic has dramatically increased the need and demand for digital customer engagement platform solutions for sales and marketing, like those offered by Kaon Interactive, that are agile enough to remain relevant in the post-COVID-19 era. This acceleration, as well as a strategic company expansion into Europe, mandated the growth of our Kaon team.
Keep reading to meet those who joined us in 2020!
Thomas Scheerder | Senior Director of Strategic Accounts, Europe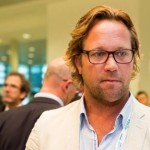 Since the beginning of his career, Thomas has worked in international B2B sales within the exhibition/interior design, telecommunications, and meeting/event/congress industries. This work has sent him around the world searching for prospects and new clients. He strongly believes that when the product or service is good, people should listen to his story so as to not miss out on a beneficial opportunity. Thomas is of Dutch nationality, meaning that he is a straightforward guy who speaks directly and will help his customers, whenever needed, during the buying process.
Thomas will be overseeing European business for Kaon Interactive, based in Amsterdam. He is looking forward to interacting with Kaon clients and prospects in Europe and prospects.
What do you love most about working at Kaon?
"I feel privileged to start up the European division, together with a great set of colleagues on the other side of the ocean."
Michael Guillemette | Applications Software Developer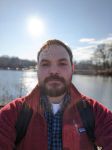 Michael joined the Kaon application development team at the beginning of the year. He is excited to be working alongside such an exemplary group of programmers to create compelling, useful, and performant applications. With a background in customer-facing roles and experience working as a graphic designer, he strives to bring thoughtful, creative energy to each project with a focus on client success.

Outside of work, Michael enjoys spending time on a variety of hobbies, including gaming, cooking and running. Having completed his first half marathon at the age of 29, he hopes to finish a marathon in the next five years.
What do you love most about working at Kaon?
"My favorite part about the culture at Kaon is the incredible support that exudes from all parts of the organization, from management to the production team and beyond."
Mike Vasios | Applications Software Developer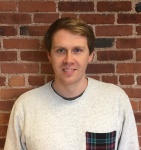 Michael hails from Arlington, MA, and joined Kaon's application development team at the beginning of the year. His previous experience is a combination of roles in both front-end development and online retail. Mike's favorite hobbies are traveling and exploring the great outdoors.
What do you love most about working at Kaon?
"The variety of projects and clientele keeps the work here far from monotonous. This is an outstanding learning environment for any front-end developer."
Hans Wernke | Vice President, Strategic Accounts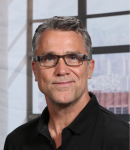 After driving sales efforts at the interactive division of a large, international medical education agency for eight years, followed by another eight years doing the same at LA-based Inhance Digital (eight seems to be the magic number), Hans joined the Kaon sales team in January of this year. Hans has been closely involved in the sale and deployment of a broad range of interactive and immersive experiences for trade shows, briefing centers, trainings, and live events for companies such as GE Healthcare, Merck, FM Global, Honeywell, Otis, and Pratt & Whitney. Ultimately, he views it as his job to help clients tell their stories, engage their audiences, and make a meaningful, lasting impact. His aim is to always bring value to his clients, not just by delivering successful projects, but by being a source of strategic insights, new ideas, and inspiration.
Hans lives in Stamford, CT, with his wife, two boys (11 and 18), dog, and bearded dragon. Despite having lived in the U.S. for more 20 years, he is still a citizen of The Netherlands and never quite lost his love for Dutch fried food and soccer (or voetbal).
What do you love most about working at Kaon?
"What I love most about Kaon is the incredible talent and collaborative spirit."
Paris Lopez | Applications Software Developer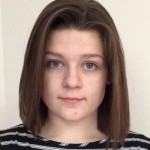 Beginning at Kaon as an intern, Paris started as a full-time application software developer in January. Along with the talented designers and project managers, she develops applications to the specifications of our clients.
Before joining the Kaon team, Paris attended Worcester Polytechnic Institute (WPI) where she received a Bachelor of Science degree in computer science.
What do you love most about working at Kaon?
"I love how everyone is kind, and they always have a positive attitude about each other and their work at Kaon."
Dana Polihovsky | Marketing Coordinator, Europe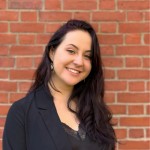 Having interned at Kaon since May 2019, Dana officially joined the team full-time in February as the marketing coordinator for Europe. She graduated from Bentley University in December 2019 with a Bachelor of Science degree in marketing and a minor in law. Having lived in Russia, Israel, Spain, and the U.S., Dana is very excited to be able to combine her passion for global outreach with her marketing experience.
In college, Dana was an award-winning captain of the Moot Court team, competing nationally in legal oral argument. She also served as a writing center tutor and a first-year seminar peer leader, helping freshmen adjust to college in a class co-taught with a Bentley professor. She had the opportunity to teach a marketing class in Spanish, intern for a cryptocurrency company, and work for a non-profit in Barcelona, providing free education to children of low-income families.
What do you love most about working at Kaon?
"Jen (marketing colleague)."
Charles Howard | Director, Strategic Accounts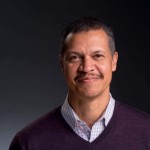 Joining the Kaon sales organization in the spring, Charles is an award-winning, creative business leader who has defined and managed the delivery of cross-platform digital media strategies, experiential design, 3D/VR/AR/MR, and more for Fortune 500 companies. He is ever excited by the challenge of finding a fresh approach to building an audience, forging stimulating client partnerships and enhancing the user experience.
What do you love most about working at Kaon?
"The thing I love most about working at Kaon is my connection with the people behind the amazing technology that we develop and deliver to our clients."
Marc McFatter | Applications Software Developer

Marc graduated from Worcester Polytechnic Institute (WPI) in 2020 with a Bachelor of Science degree in computer science and a minor in interactive media and game development. He joined the Kaon team soon after as a front-end developer.
From Canton, MA, Marc has previously worked at Amadeus as a web development intern and at Cornerstone at Canton as an on-hands server and activities coordinator.
What do you love most about working at Kaon?
"I've only worked here a few months and, due to the pandemic, the work that I've done has all been remote. Despite all of my interactions with my co-workers being virtual, the sense of community at Kaon is palpable. Everyone I've worked with is kind, understanding, and friendly, and it makes me glad to be a part of it."
Sandra Velema-Hijnen | Executive Director, Head of Account Management, Europe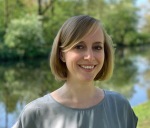 Sandra joined Kaon in July to support clients in Europe. She brings 14 years of business development, marketing and account management experience from working at international B2B companies. After receiving a Bachelor of Arts degree in management from Stenden University, she held commercial roles in London, Dubai, and Amsterdam. In her last position as head of business development, she had the opportunity to build a team responsible for sales, creative concept development, and marketing.
Sandra currently lives in The Netherlands, near Amsterdam, with her husband and nine-month-old daughter. She likes a challenge and helping clients with theirs in the field of sales, marketing, change, and strategy. Currently, she is enrolled in a part-time MBA program at Warwick Business School. And when that is all (semi)done, she enjoys a good glass of wine, playing tennis, reading, traveling sunny places, and skiing.
What do you love most about working at Kaon?
"I enjoy the team's passion for the clients' success, turning their strategy into reality! Their drive and diverse experiences make an environment in which there is something new to learn each day."
Sheila McNeil | Senior Director of Strategic Accounts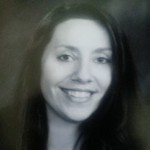 Sheila joined the Kaon sales organization in late August and brings with her more than 20 years of experience. Sheila started her career running her own business for a period of eight years, prior to moving into the technology industry. She has held a variety of positions including worldwide GM, senior enterprise sales director, and director of the East region. In these roles, she had the opportunity to work for a variety of organizations from Silicon Valley startups — like PowerReviews and Punchtab — to established enterprises — including Asymetrix, Interwise, SAS, and Zift Solutions.
Sheila resides in the greater Boston area and enjoys international travel, cross-country skiing, snowshoeing, hiking, dance classes, and spending time with family.
What do you love most about working at Kaon?
"What I love most about working at Kaon is the supportive culture and true collaborative working environment."
Rachel Mitchell | Director of Customer Success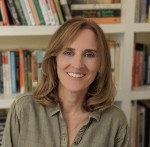 In October, Rachel joined the marketing team at Kaon with more than 10 years of experience in various aspects of marketing and marketing research. She most recently held customer-facing roles as a consultant at Forrester Research and as the head of research at GreatBlue Research. Her focus in each role has been building and enhancing relationships while delivering on expectations and developing talent. She has a knack for creating efficiencies and identifying growth opportunities.
Rachel holds a degree in marketing from Boston College and an MBA in accounting from Sacred Heart University.
What do you love most about working at Kaon?
"I love the warm welcome and the contagious spirit of collaboration and team."
Danielle Wilson | Project Manager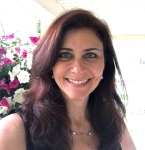 Prior to joining Kaon in October, Danielle spent more than 20 years working in a number of industries including consumer packaged goods, higher education, community banking, medical software and, most recently, retirement services. In these industries, she has held a number of different positions including project management, account management, and marketing, allowing her to build strong client relationships and manage projects with an eye toward the end user.
Danielle holds a degree in communications from Marist College and a MBA from Western New England University. In her spare time, she enjoys gardening, watching her children play sports, and hiking with her family's new dog, Maisey.
What do you love most about working at Kaon?
"I love to see an idea start from a client, combine that with the superb talent of the team and see a project come to life."
Laura Sinur | Project Manager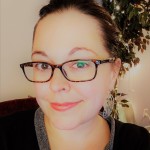 Laura, who came on board to cover for an employee leave, joined the Kaon team permanently in November. Laura was able to jump in quickly and absorb information about Kaon's clients and complex projects.
Prior to joining Kaon, Laura was a certified scrum master and agile project manager for Turbine Games in Cloud Solutions and Integration. She also was a National Marrow Donor Program-certified bone marrow transplant coordinator at Massachusetts General Hospital.
Laura was a 2012 honoree for The One Hundred, an annual event that recognizes those whose contributions advance the fight against cancer. She holds a Bachelor of Arts degree in psychology from the University of Massachusetts at Amherst. Laura enjoys hiking, crafts, cooking, and spending time with her son, Jackson, and husband, David, in Lunenburg, Massachusetts. One of her favorite books from childhood is "The Way Things Work" — a book of diagrams, cut-aways and explanations of the inner workings of things.
What do you love most about working at Kaon?
"My favorite part of working at Kaon is that we create an exciting yet practical and tangible form of this type of information. By revolutionizing the way that we present ideas, we bring our customers' products and value propositions to life. I love seeing these projects entertain the childlike fascination and curiosity in all of us."
Jordan Bryant | Art Director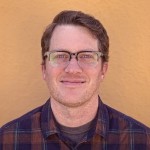 Jordan Bryant transitioned from working as a contract art director with Kaon to officially joining the design team full-time in November. He brings a wealth of experience with concepting, UI/UX, motion graphics, and 3D in fast-paced in-house and agency environments. Jordan previously worked with brands such as A24, AT&T, Cablevision, DirecTV, Lionsgate, Microsoft, Mitsubishi, Sony, Southern California Edison, Universal, and Warner Bros. creating immersive digital experiences.
Isabelle Quelhas | Project Manager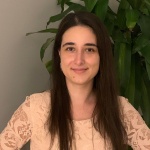 Isabelle joined the Kaon project management team in November of 2020. She has worked in a number of industries including live events, medical publishing and technology. In all of her previous roles as a project manager and senior project manager, Isabelle enjoyed wearing many hats and handling different priorities such as actively engaging with customers, controlling budgets, negotiating subcontracts, effectively communicating, and establishing processes.
Isabelle currently lives in central New Jersey with her husband. She holds a Bachelor of Arts from Rutgers University, New Brunswick, and is bilingual in English and Portuguese. In her spare time, she enjoys being active, cooking, reading, traveling, and spending time with family.
Josh Cranmer | Art Director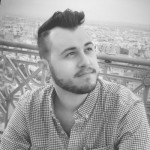 Josh joined Kaon in November. He has been working with brands, big and small, for more than six years building extensive experience with UI/UX, motion graphics, and 3D. He's created eye-catching video content for the web and retail, built brands from scratch, and designed the UI of digital experiences in some of your favorite stores, such as Spectrum Mobile.