blog
Digital Customer Engagement: 5 Ways to Maximize ROI After the Event
Estimated Reading Time: 6 minutes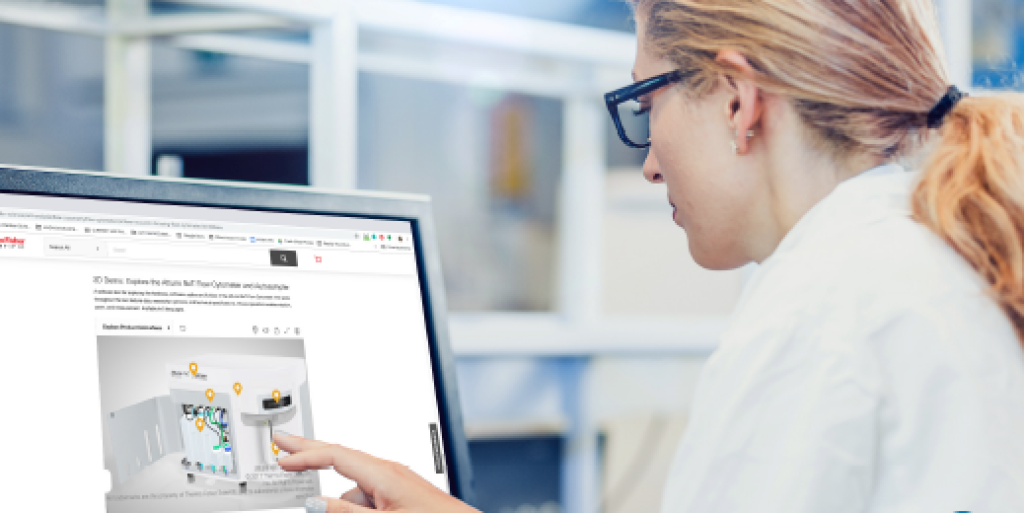 You've invested time, resources, and money in an innovative, interactive digital customer engagement experience for your virtual event. The user experience is a work of art, the message is cohesive but concise, and the deployment to your virtual event platform is seamless. But, what happens when the event ends? How can you maximize the ROI of your application beyond that single event?
Just as you put time and resources into building an event application, it takes some time and resources to build adoption and utilization across use cases. To get the most out of your application investment, you need to apply it to each phase of your buyer's journey — a process that is enabled by a robust and extensible application platform. The following are common marketing vehicles along your buyer's road to becoming a customer, all of which will benefit from an enhanced customer engagement experience.
#1 Awareness: Enhance Your Website
Like any other product or service, you want as many prospects to engage and experience your brand and products — and application — as possible. With your already implemented SEO and inbound marketing tactics, your potential customer is going to find your website. Therefore, using something as ubiquitous as an iFrame, seamlessly embed your application into your website, ensuring that it doesn't disrupt the page loading time since 53% of visitors will leave your site if it doesn't load in 3 seconds or less.
When visitors come to your website, the digital customer engagement application should be in a visible place, perhaps in the corner or even in the center of the screen. More effectively, you can have a pop-up page that captures the viewer's attention and engages them immediately once they take a certain action. Wayfair created an interactive, virtual reality application, allowing customers to see how furniture on the website would look in their own homes. This novel application, at the time, is featured in Wayfair's Technology Blog.
Promoting your interactive sales and marketing application on blogs AND on your website itself will increase application usage as well as engagement on your website. We have seen that incorporating interactive, personalized elements into a website increases session duration and decreases bounce rates.
And, since 70% of media time and 79% of social media time happens on mobile devices, make sure to build your application to be mobile-friendly.

#2 Consideration: Continue to Wow Attendees at (Virtual) Events and Tradeshows
Whether you're at a big or small event, you're competing with many, sometimes hundreds, of other companies for attendees' attention. Virtual meeting attendees are typically only paying attention 23% of the time (the remainder of which is multitasking).
Therefore, you only have a couple of seconds to capture your audience's attention. And what better way to do it than with your eye-catching, interactive sales and marketing application? Like your investment in a physical trade show booth, you want to be able to reuse your event engagement assets, while offering personalization specific to each event. With the right digital customer engagement platform, you can easily update the experience from a previous event to use at upcoming events.
The most effective way to engage customers is to involve them — let them control the digital experience. Putting them in the driver's seat ensures that they clearly understand how your company's unique value proposition will help them overcome their business challenges.
Not only will an interactive application draw people into your virtual space, but it'll also encourage them to stay longer, generating 2x more conversions than passive content. Interactive, trade-show features like calculators and configurators are 51% and 43%, respectively, more effective in the consideration and decision phases. So, not only are you attracting and retaining online booth traffic, you're moving prospects along the buyer's journey more quickly and effectively — and building ROI on your application.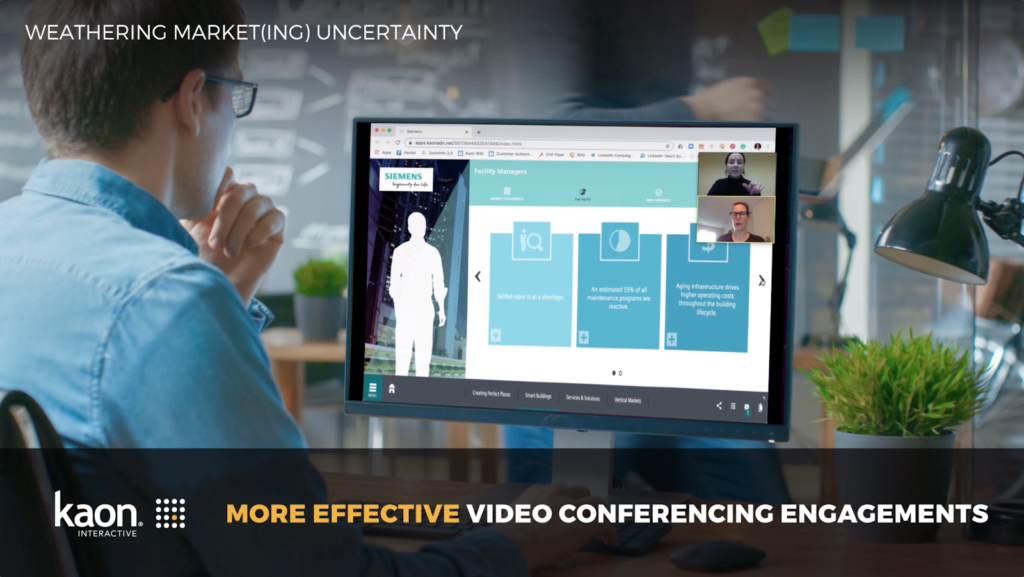 #3 Faster Decisions: Engage Customers in (Virtual) Sales Meetings
Imagine sitting at a table in a conference room (or on yet another Zoom meeting) listening to yet another sales pitch. Your mind wanders and your eyes close, only to be jolted awake by that mid-fall feeling. If you can relate to this scenario, the customers you're presenting to probably can as well. Now, imagine how much worse this situation can be in a virtual meeting with the typical work-from-home distractions of other housemates, children, and pets. Not to mention the phone lighting up in your peripheral vision, promising something likely much more entertaining than the sales pitch (lecture, really) happening on your computer screen.
Sales meetings should not be a lecture, but a personalized interactive experience. The reality is that, with buyers relying heavily on self-research in the awareness stage, customers now dictate the sales process. However, there's a huge disconnect between what salespeople want to talk about and what customers want to discuss. Engage customers more in the sales process by introducing them to a non-linear, digital customer engagement application that allows them to personalize the sales conversation to what is truly meaningful for them.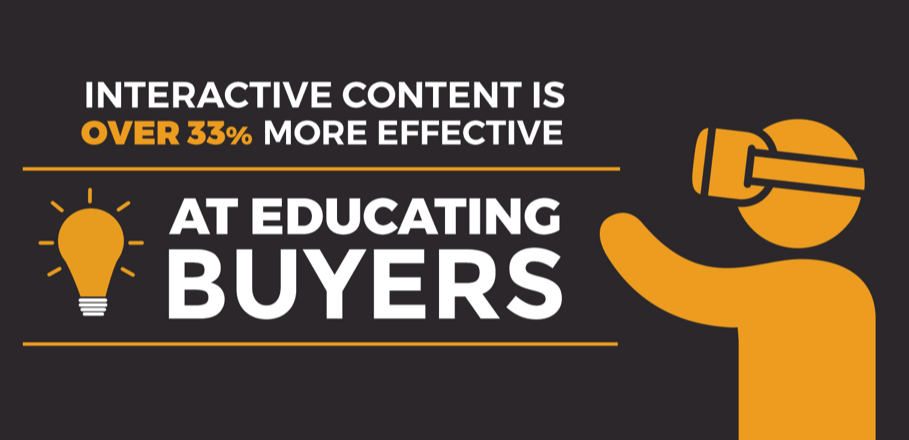 #4 Retention: Foster Customer Knowledge
Even after closing the deal, you can use your interactive sales and marketing application as a customer leave-behind engagement tool to share with other decision-makers within their organization. By using an existing solution, you can help your customers retain product knowledge in a visually compelling way at their own pace.
In 2015, 3% of B2B businesses said they value a customer's experience; in 2019, that percentage jumped to 89%. With more and more B2B consumers demanding omnichannel capabilities. Providing such capabilities is crucial. Luckily, you already have an informative, value-delivering application that, when given to your customers, can significantly improve both their pre- and post-purchase user experience.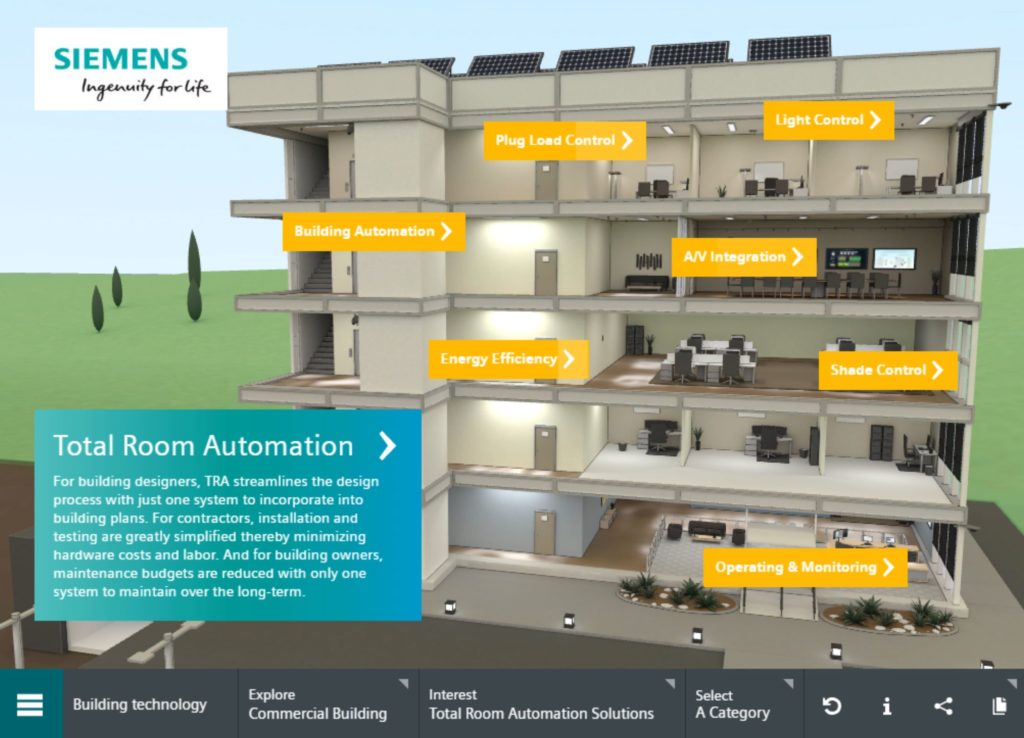 #5 Advocacy: Reinforce Channel Relationships
Use your application to bridge this communication gap in a consistent and meaningful way to make your partners' jobs easier while maintaining control of your product/solution messaging as it moves downstream. Not only can your digital customer engagement application help your company communicate its differentiated value against the competition, but it can be a tool to aid your channel partners in concisely communicating your unique value and ensuring their success.
Making sure these interactive sales and marketing applications are kept up to date, with new products/solutions, gives your partners a way to stay relevant and continue learning about your offerings. This will give your company a leg up against the other solutions your partners may be reselling.
Bonus: Deepen Employee Understanding and Engagement
It's easier to be passionate about — and sell — a product/solution that you genuinely believe in. Since your interactive sales and marketing application focuses on your product portfolio, solution story, and/or your internal processes, use it in training to help employees understand and advocate for your company. By using the application internally as an onboarding and resource tool, everyone becomes a marketer and/or a salesperson — knowledgeable and equipped with a tool to help them perform their jobs better. If your application can wow strangers at a virtual event, imagine how it will excite employees who already root for your company.
Summary
Your digital customer engagement application deserves the spotlight, but, like anything your company creates, no one will know about it and use it unless you integrate it into your holistic marketing strategy and tactics. Using these strategies can showcase your application throughout the buyer's journey, leaving both your company and your customers informed and engaged.
Contact Rachel, Kaon's customer success director, to learn more about the User Adoption and Advocacy Program to increase the visibility and usage (and ROI) of your application!
Get your copy →
Smart marketing leaders know digital transformation is an ongoing process vital to surviving recessions. Learn how they're using technology to meet evolving buyer demands.